Kiipesimme tuossa tuijottelemaan Joensuun viikonlopunviettoa vanhan vesitornin (pohjan?) huipulle.

Joensuu @ Night
Kyllähän siellä kelpasi katsella maailman menoa. Peltikatto ei vaan ollut mikään vakain paikka napsia kuvia pitkillä valotusajoilla. Pitää varmaan joskus käydä valoisammalla uudestaan ihmettelemässä.
Otin samalla reissulla myös kuvan varmaan maailman rumimmasta shakki-laudasta ja napeista.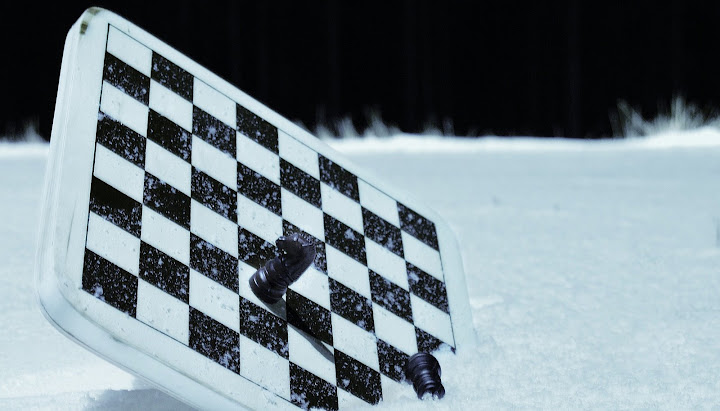 Furious chess fight at the end of the frozen world, right next to the eternal wall of blackiest black.